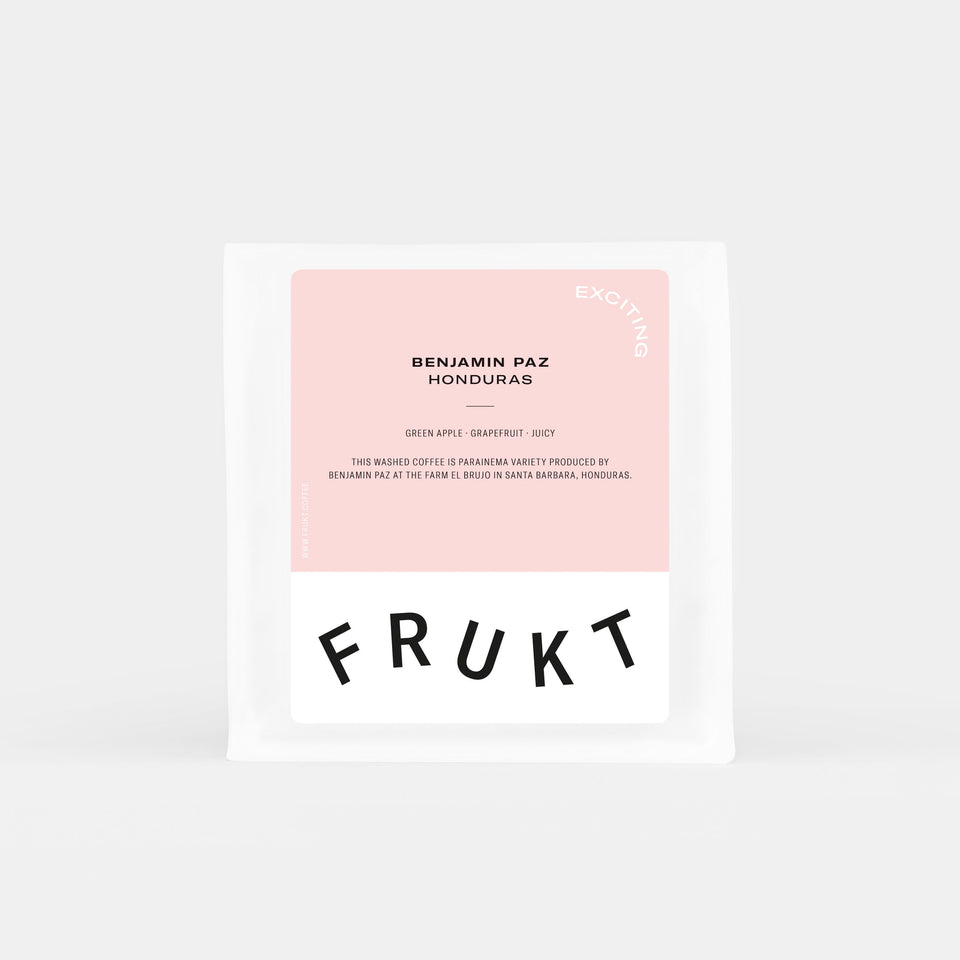 Benjamin Paz Parainema
This exciting coffee is produced by Benjamin Paz at his farm El Brujo based in Santa Barbara, Honduras. Benjamin is not only growing coffee on his farms but he's also key figure behind Beneficio San Vicente, our milling and exporting partner in Honduras who we buy exclusively from.
For us the coffees that we have bought from the producers from San Vicente have always been close to the heart. The flavour profile is one of our absolute favourites. This Washed Parainema from Benjamin is different though. Compared to the traditional Washed processed Pacas profile from the area this Parainema lot has way much more acidity, more juiciness and overall much wilder character. Very fruit forward with pleasant herbal aroma to it.

We found this coffee to be clean and bright and most of all juicy. Tasting fruity sweet with notes of green apple and grapefruit paired with blackberry with high acidity, high sweetness and high complexity in the cup.
| | |
| --- | --- |
| Producer: | Benjamin Paz |
| Origin: | Honduras |
| Region: | El Cedral, Santa Barbara |
| Altitude: | 1540-1580 |
| Process: | Washed |
| Variety: | Parainema |
| Harvest: | 2022 |
| Exporter: | San Vicente |
| Importer: | Belco |
| Taste: | Apple, grapefruit, blackberry |
250g of whole coffee beans.