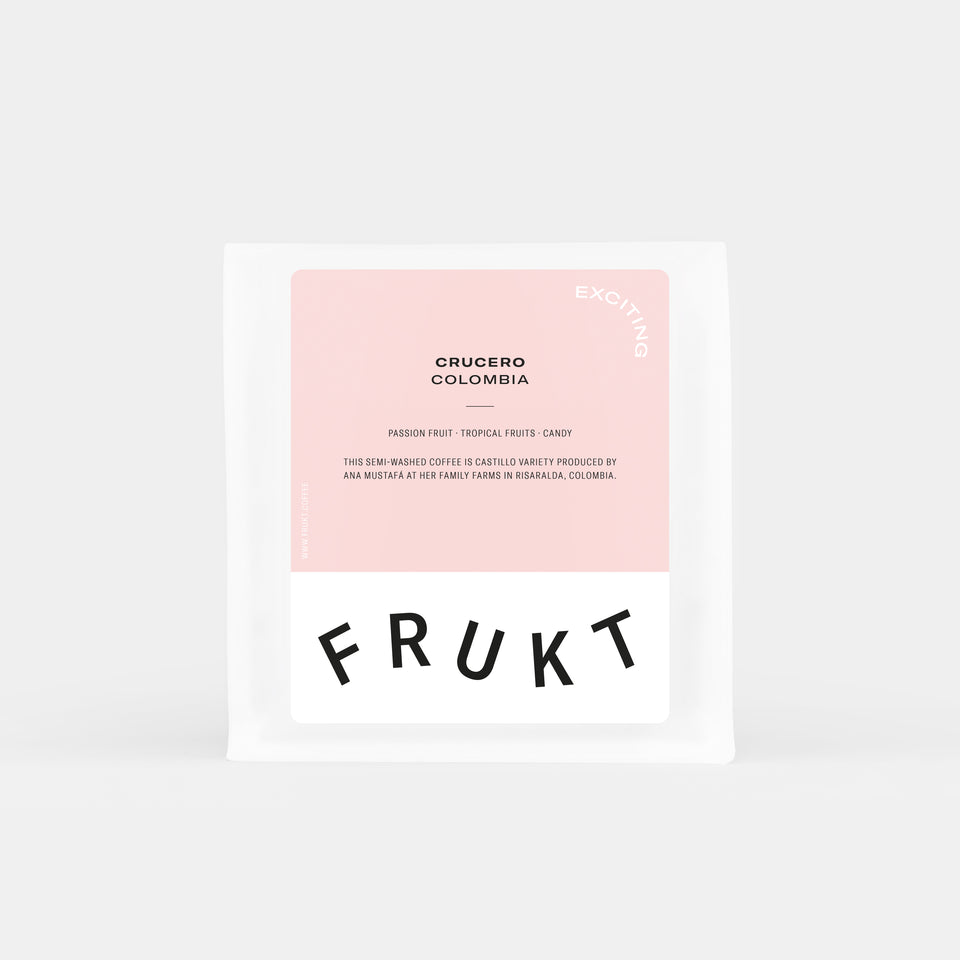 Crucero
This exciting coffee is produced by Ana Mustafá, coffee producer based in Pereira, Colombia. This lot is from LaREB 2022 shipment and marks our third year of working with Ana and her Crucero lot. This year the quality is high as ever and cup is very clean and transparent.
Mustafá family owns and operates five coffee farms all together. Crucero is a produce from their three coffee farms based in Pereira, Risaralda.

This lot is semi-washed and what Ana refers to as fed-batch processing. The coffee cherries for this lot are picked every day for three days and left to ferment in a fermentation tank in layers. The first days picking is in the bottom and every day for three days they add another layer of fresh coffee cherries on top. The fermentation is controlled and after the process the coffee is washed. This process yields an interesting and crazy fruity and clean cup. With just enough funk.
This coffee is from our partner LaREB (La Real Expedición Botánica) who we work with in Colombia.
We found this coffee to be very bright and wildly fruity. Tasting candy-like sweet with notes of wild berries, passion fruit and other tropical fruits. Soft sirupy mouthfeel paired with bright apple-like acidity. 
| | |
| --- | --- |
| Producer: | Ana Mustafá |
| Origin: | Colombia |
| Region: | Pereira |
| Altitude: | 1550-1650 |
| Process: | Fed-batch semi-washed |
| Variety: | Castillo |
| Harvest: | 2021 |
| Exporter: | LaREB |
| Importer: | LaREB |
| Taste: | Tropical fruit, wild berries, candy |
250g of whole coffee beans.